Ahmed Al Ali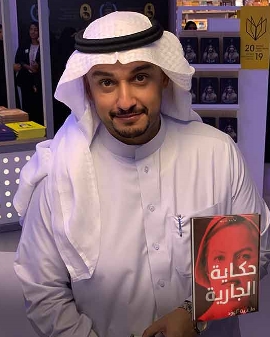 Ahmed Al Ali
is a Saudi poet, editor and translator. He earned his MS degree in publishing from Pace University in NYC, and was a trainee at Knopf (Penguin Random House) under the supervision of its editor-in-chief Sonny Mehta. He is the author of four poetry collections, including
Lavender
,
Hotel California
, and
As Bob Marley Sings
. He translated into Arabic many international titles, including Margaret Atwood's
The Handmaid's Tale
, Paul Auster's
The Invention of Solitude
, and Elif Shafak's
Black Milk
. As the managing editor at Kalimat Group's fiction line, Ahmed introduced to the Arab world James Baldwin, Raymond Carver, Julian Barnes, Ian McEwan, Margaret Atwood, John Ashbery, Ali Smith, Michael Ondaatje, John Banville and many more. He was appointed the managing editor of Sharjah World Book Capital publications in 2019-2020, and was a jury member at the Etisalat Children's Book Awards 2020.
Events for Ahmed Al Ali