Shahad Al-Rawi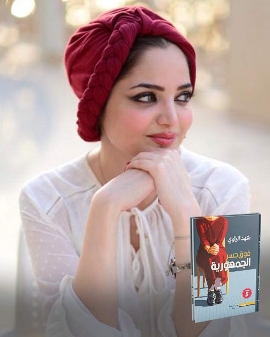 Shahad Al Rawi is an Iraqi novelist with a PhD in anthropology. Her first novel, The Baghdad Clock, has been translated into several languages. It won the Edinburgh Prize for First Fiction and was nominated for the International Prize for Arabic Fiction.

Her second novel, Over the Jumhuriya Bridge, was recently published and topped the book lists in Baghdad for several weeks; the novel sold three editions in the first month of its publication and continues to be a bestseller.

Al Rawi has participated in many international literary festivals and conferences and has given lectures in many prestigious universities around the world. She is a regular contributor for various American and Arab newspapers.

Events for Shahad Al-Rawi
Adults' Events
Children's Events
Workshops & Masterclasses
Education Events
Award Ceremonies / Special Events / Film Screenings