Shahd Alshammari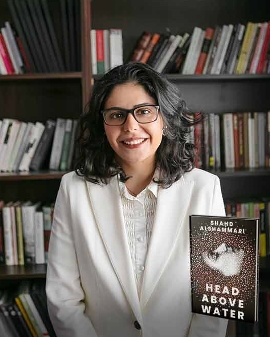 Dr. Shahd Alshammari is a Kuwaiti-Palestinian author, academic and researcher of illness narratives and disability studies. She graduated with a PhD from the University of Kent and is an Assistant Professor of English Literature at the Gulf University for Science and Technology in Kuwait.

Dr Alshammari's work is focused on addressing disability and gender in the Gulf region, evident in her body of work which includes Notes on the Flesh and The Secret of 50/50. Her writing has appeared in international journals, both academic and literary. She has done numerous interviews explaining Disability Studies in the Gulf region, illness narratives, and the necessity of writing. She also has a narrative therapy certificate and is invested in narrating the body and pain.

Her most recent work is Head Above Water, a personal memoir on Dr Alshammari's experience with Multiple Sclerosis and society's stigmatization of disabled bodies.

Events for Shahd Alshammari
Adult event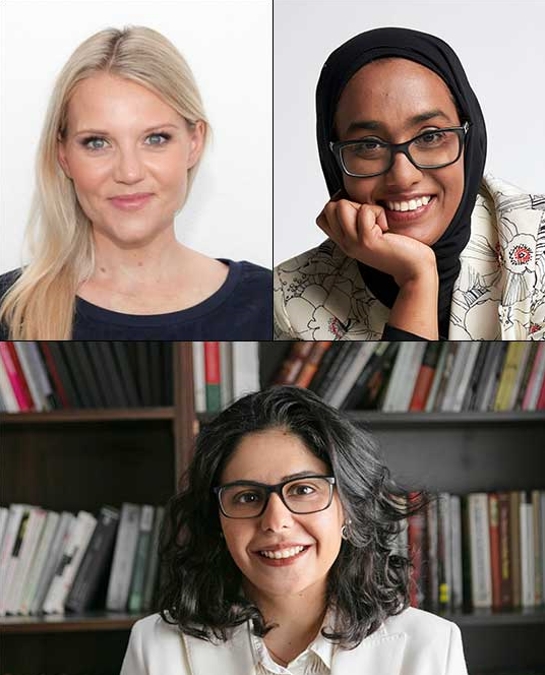 Past Event
Mirrors & Doors in Publishing: Jessica Smith, Sadia Anwar & Shahd Alshammari
Adult event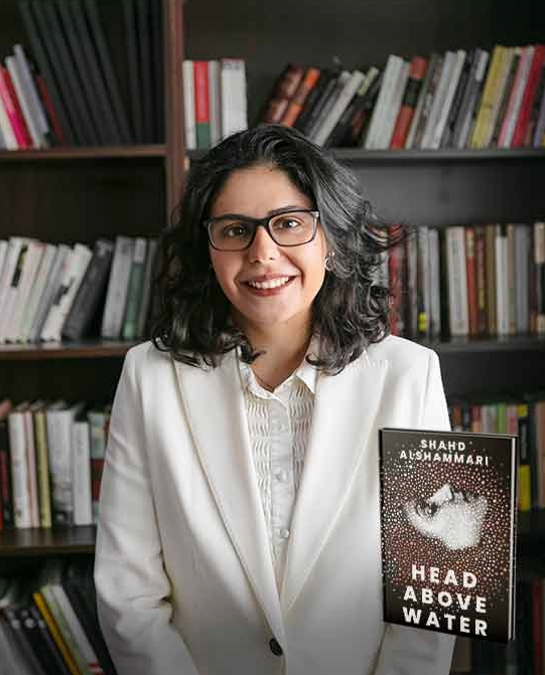 Past Event
Shahd Al Shammari: How Literature Saved My Life
Adults' Events
Children's Events
Workshops & Masterclasses
Education Events
Award Ceremonies / Special Events / Film Screenings