Mookie Katigbak-Lacuesta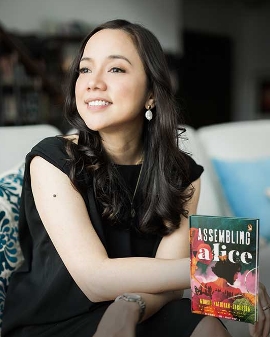 Mookie Katigbak-Lacuesta is the author of five poetry collections. Her debut biofiction novel, Assembling Alice, is a fictional retelling of the life of Katigbak-Lacuesta's grandmother, painting a portrait of what it means be a Filipino woman after the Second World War.

She obtained an MFA from the New School University in 2004 and has since taught in major universities in Manila. Katigbak-Lacuesta has also co-edited various literary Filipino poetry anthologies for the Cordite Poetry Review and Vagabond Press. In 2019, she co-edited The Achieve Of, The Mastery, a survey of contemporary Philippine Poetry in English, with Dr Gemino Abad.

Widely awarded for her work in the Philippines, Katigbak-Lacuesta has also been the Filipino delegate to international literary festivals in Rotterdam, Medellín, San Francisco, Macau, and Kuala Lumpur.

Events for Mookie Katigbak-Lacuesta
Adults' Events
Children's Events
Workshops & Masterclasses
Education Events
Award Ceremonies / Special Events / Film Screenings