Katie & Kevin Tsang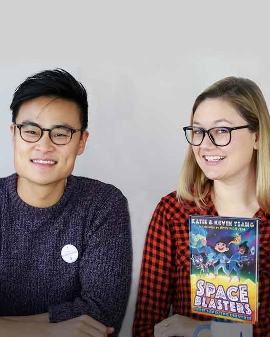 Katie and Kevin Tsang are a bestselling children's author duo. They met in 2008 while studying at the Chinese University of Hong Kong. Since then, they have lived on three different continents and travelled to over 40 countries together. In addition to the Space Blasters series, they are the co-authors of the young fiction series Sam Wu is Not Afraid and the Dragon Realm books. They currently live in London with their young daughters.

Katie Tsang was born and raised in Southern California and writes YA as Katherine Webber. Kevin Tsang was born in Copenhagen and grew up in Atlanta, Georgia. Some of Sam Wu's experiences are based on Kevin's childhood. He currently works as a healthcare technology consultant.

Events for Katie & Kevin Tsang
Children's event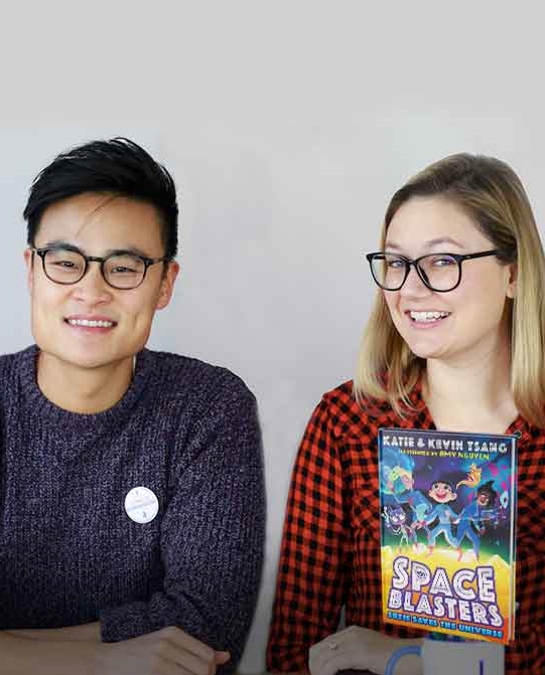 Past Event
Katie & Kevin Tsang: Space Blasters!
Adult event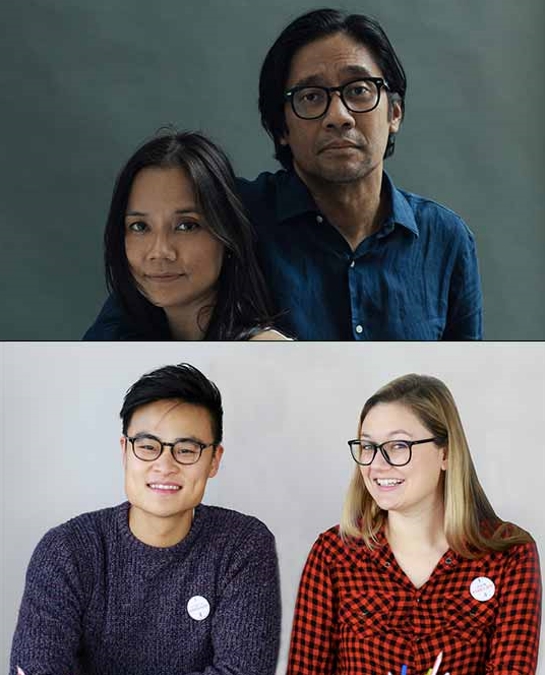 Past Event
Married to the Job: Angelo R. Lacuesta, Mookie Katigbak-Lacuesta & Katie & Kevin Tsang
Adults' Events
Children's Events
Workshops & Masterclasses
Education Events
Award Ceremonies / Special Events / Film Screenings