Scott Lauder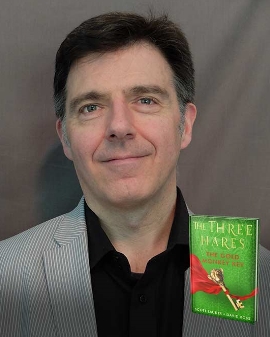 Scott Lauder has worked for many years in tertiary education helping students raise their proficiency in English so that they can enter their chosen majors. Before coming to the UAE, Scott worked in Saudi Arabia, Japan, and Greece.

It was in Japan that Lauder met his co-writer on the Three Hares project, David Ross, though the idea to write a middle-grade, art-inspired book arose many years later. The Three Hares series - The Jade Dragonball, The Gold Monkey Key, The Terracotta Horse take their names from the animals that populate the Chinese zodiac and were inspired by memories of TV programs such as The Water Margin and Monkey (albeit these were Japanese productions), a British cartoon called Mr Ben, the astonishing Song Dynasty painting Qingming Shanghe Tu, the legendary Chinese mythological characters known as the Eight Immortals, and an Internet search that led to the serendipitous discovery of a motif, the mysterious Buddhist symbol known as the Three Hares, the oldest example of which can be found on the ceiling of a cave in Dunhuang in China.

Aside from the Three Hares series, Lauder has written several textbooks for English learners and several of his graded readers and short historical fiction novels. When not writing or teaching, Lauder is an active member of the Animal Welfare Circle at the University of Sharjah.

Events for Scott Lauder
Children's event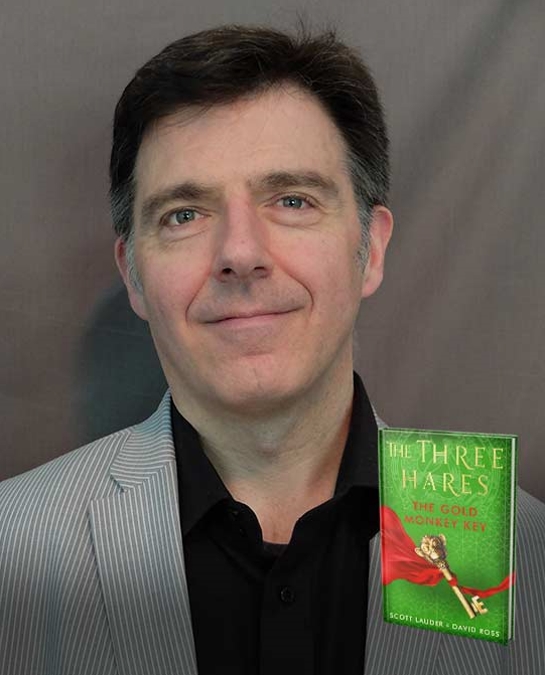 Past Event
Scott Lauder: The Three Hares
Adults' Events
Children's Events
Workshops & Masterclasses
Education Events
Award Ceremonies / Special Events / Film Screenings