Barkha Dutt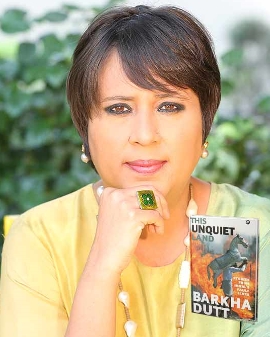 Barkha Dutt is one of India's best-known journalists and the Founding-Editor of Mojo Story, a multi-media digital platform. Dutt studied at St. Stephens College, Delhi University and Columbia University's Graduate School of Journalism.

With 25 years of reporting experience, Dutt has reported from war zones and conflict areas across the world. Most recently, she won global acclaim for her breaking reportage of the pandemic through travels across India. She is also a columnist in the Washington Post.

Dutt is the recipient of more than 50 national and international awards – including the Padmashri and the Global Leader for Tomorrow from the World Economic Forum. A visiting fellow at the Reuters Institute at Oxford University and an Asia Society Fellow, Dutt is the author of two books – To Hell & Back: Humans of Covid and This Unquiet Land: Stories from India's Fault Lines.

Events for Barkha Dutt
Adults' Events
Children's Events
Workshops & Masterclasses
Education Events
Award Ceremonies / Special Events / Film Screenings