Amal Nasser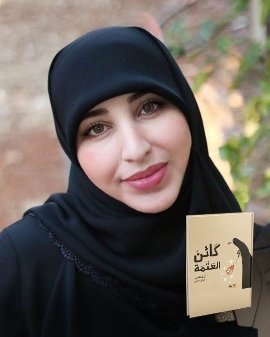 Amal Nasser is a Lebanese writer, storyteller, novelist, screenwriter, poet, trainer, and organiser of artistic, literary, and educational workshops for children and adolescents.

Nasser, born in Mexico studied Arabic Literature at the University of Lebanon and is now pursuing a master's degree in Children's and YA literature. She founded Dar Roumaneh, specialising in children's literature in Beirut. She also worked as the editor-in-chief for children's magazines.

Her book The Tunnel won first prize at the Beirut International Book Fair in 2016. She also won first prize for writing theatrical text for children in Jordan's Abdul Hameed Shoman Foundation competition. She has judged competitions in theatre, literary texts, and stories, along with acting, theatre directing, and voice dubbing.

Nasser also translates from and into Spanish, her first translation Taif was published by Kalimat Group Publishing House and was selected among the best translated books in the International Board of Children's Books Global Honor List of 2020. She participated in many local and international training courses and conferences.

Events for Amal Nasser
Adults' Events
Children's Events
Workshops & Masterclasses
Education Events
Award Ceremonies / Special Events / Film Screenings