Amandeep Bhangu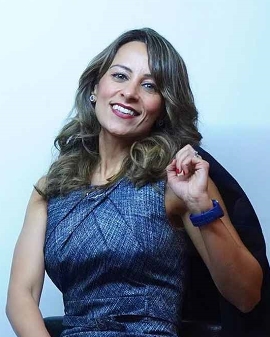 Amandeep Bhangu
is an award-winning, presenter-reporter with 10 years' experience working for BBC TV News in her home city, London.
Now based in the UAE, she freelances internationally and has filmed in more than 30 countries for major broadcasters.
In the UAE, she has presented TV programmes for BBC World News across the country and regularly moderates and hosts high profile events. Interviews include Richard Branson, Malala Yousafzai, Yuval Noah Harari, and senior politicians and industry leaders from across the world.
Her diverse reporting career involves specialising in climate change and sustainability, and she was recently selected for a fellowship in mental health journalism by
The Carter Center
in the United States in collaboration with
The National
in the UAE.
Amandeep holds a Masters in English Literature from the University of Cambridge, and this is the fourth year she is moderating at the Festival.
Events for Amandeep Bhangu
Adults' Events
Children's Events
Workshops & Masterclasses
Education Events
Award Ceremonies / Special Events / Film Screenings