Martin Kiszko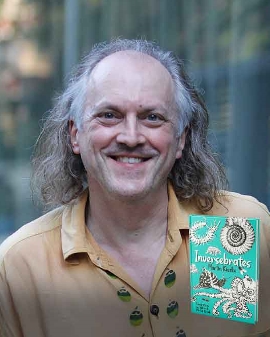 Martin Kiszko is the 'UK's green poet' — a moniker given to him by audiences around the world. His one man-show, based on his two books Green Poems for a Blue Planet and Verse for the Earth, has been performed from Los Angeles to Dubai and from the Edinburgh Fringe to the Royal Albert Hall. The books and show are illustrated by Wallace & Gromit creator Nick Park.

Most recently he wrote and published the world's first epic eco-poem King Frank & the Knights of the Ecoquest illustrated by Sarah Vonthron-Laver. The poem has won the 2022 Bronze Award for Best Children/Young Adult Programme at the New York Radio Festival. Martin's new fun poetry primer and collection, Inversebrates, has also been published. In 2015 Martin was Poet in Residence for Bristol European Green Capital year. Kiszko was awarded an honorary doctorate by the University of Bristol in 2016.

As a composer of music for film and television, he has composed over 200 scores and has released nine albums with Europe's finest orchestras. He was awarded a Composer of the Year Award by the Ivors Academy and his oeuvre includes well-known BBC TV themes such as Newsround, Wildlife on Two, The Natural World, Omnibus, Food and Drink, as well as over 160 natural history film scores.

Events for Martin Kiszko
Adults' Events
Children's Events
Workshops & Masterclasses
Education Events
Award Ceremonies / Special Events / Film Screenings