Onjali Q Raúf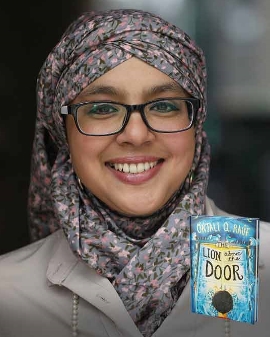 Onjali Q. Raúf MBE is a multi-award-winning children's author and women's and refugee human rights activist. She is the founder and CEO of Making Herstory, which works to end the abuse, enslavement and trafficking of women and girls in the UK, and O's Refugee Aid Team which mobilises aid convoys and funds to help frontline refugee response teams across northern France and beyond.

Rauf is the author of Sunday Times bestseller, The Boy at the Back of the Class, which won the 2019 Blue Peter Award, the 2019 Waterstones Children's Book Prize, the 2020 Sakura Medal of Japan and the 2022 Janusz Korczak Prize, among others. Her other stories include The Star Outside My Window, The Night Bus Hero, The Great Food Bank Heist, and The Lion Above the Door. Her latest work, Hope on the Horizon, is a non-fiction children's guide to empathy, kindness and creating a better world.

Rauf is a Patron of VIP Reading, Facefront Theatre, and NIA Women; an Ambassador for Museum of the Home (London), and a contributor to BBC Radio 2's Pause for Thought. An alumnus of the Cambridge University Senior Faith in Leadership programme, she was listed as one of BBC's 100 most influential women from around the world in 2019. Her first children's play, The Hero Next Door, is scheduled to be staged in London in the spring of 2023. She was awarded an MBE in 2022 for her services to women's rights and children's literature.

Events for Onjali Q Raúf
Adults' Events
Children's Events
Workshops & Masterclasses
Education Events
Award Ceremonies / Special Events / Film Screenings