Fiona Lindsay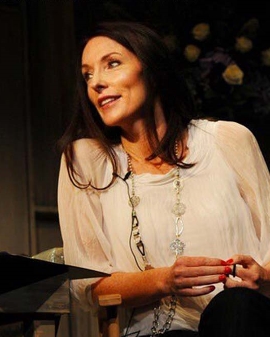 Fiona Lindsay
is a highly experienced Creative Producer, Interviewer and Coach. She is the co-founder of the world's leading online Arts Education Platform Digital Theatre+ which reaches over 4 million students worldwide and created and produced over 500 hours of video content for over a decade.
As a founding member of the Royal Shakespeare's Education Team, Fiona went on to establish, create and produce a year-round events programme. Her work with creative artists spans radio, film, live and online and she is regarded as one of the UK's leading onstage conversation show hosts.
She has created and presented over ten critically acclaimed/pick of the day Radio programmes for the BBC, most recently an in-depth portrait of Rufus Norris, the Artistic Director of The National Theatre in London. Fiona is currently working closely with Netflix on a range of initiatives as well as with
Fane and Tilted
Sessions. With a screenplay, podcast series and live show in development for 2022, Fiona is passionate about storytelling and enabling artists to share their process and ensure that audiences feel immersed in unique, engaging and entertaining occasions.
One of the moderators at the first edition of our Festival, Fiona has continued to be part of the fabric of the Festival through coaching many of the interviewers on our stages, and returns to moderate again herself in 2022!
Events for Fiona Lindsay
Adults' Events
Children's Events
Workshops & Masterclasses
Education Events
Award Ceremonies / Special Events / Film Screenings