Lemn Sissay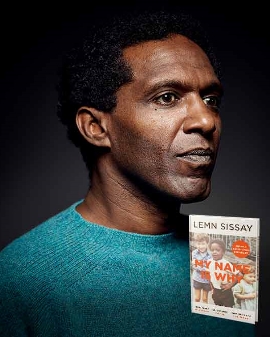 Lemn Sissay OBE is a poet playwright, memoirist performer and broadcaster. Lemn has read on stage throughout the world, from The Library of Congress in The United States to Addis Ababa in Ethiopia, to the heady heights of Wigan library in. . . Wigan.

Sissay has written and performed in a series of plays and has worked in music. He has written Something Dark, which has won a race in the media award, and a stage adaption of Benjamin Zephaniah's Refugee Boy. He performed as Scully in Jim Cartwright's Road at The Royal Court. His poems have been part of the concerto performances at The Royal Albert Hall, The Apollo and for BBC Proms on numerous occasions.

His memoir My Name is Why was awarded The 2019 Pen Pinter Prize and the 2021 Indie Book Awards non-fiction prize. Sissay is Chancellor of The University of Manchester and a trustee of The Founding Museum. He was the first poet commissioned to write for the 2012 London Olympics. He has judged many literary competitions including the 2020 Booker Prize, The National Poetry Competition and The Forward Prize.

Events for Lemn Sissay
Adults' Events
Children's Events
Workshops & Masterclasses
Education Events
Award Ceremonies / Special Events / Film Screenings