Annabel Kantaria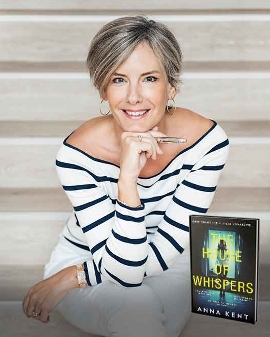 In 2013,
Annabel Kantaria
won the inaugural Montegrappa Writing Prize, now the Emirates LitFest Writing Prize at the Emirates Airline Festival of Literature and went on to secure a contract to write three commercial novels, followed by a second three-book contract with HQ Stories at Harper Collins UK. She currently has five published novels, with the latest,
The House of Whispers
, written under the pseudonym Anna Kent. Annabel has a bachelor's in psychology from Warwick University, and worked as a non-fiction book editor in London before moving to Dubai in 1998, where she took on the role of editor of the region's leading woman's magazine,
Emirates Woman
. Between 2010 and 2015, Annabel wrote the popular 'Expat' blog for the
Telegraph
. Annabel also teaches workshops on writing and editing and is an active participant at the Emirates Airline Festival of Literature and the Abu Dhabi International Book Fair. In 2019, she worked on a ground-breaking project with bestselling author Clare Mackintosh, in which the two authors worked as writers-in-residence inside Dubai Central Prison, coaching inmates to write their own work, which was published as an anthology:
Tomorrow, I Will Fly
.
Events for Annabel Kantaria