Anthony Geffen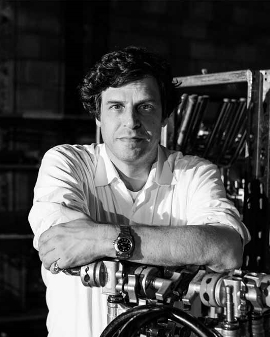 Anthony Geffen is one of the world's leading documentary filmmakers and a pioneer in immersive storytelling. He is the winner of five British Academy Awards and nine Emmy Awards. His film projects include documentaries with Sir David Attenborough, Barack Obama, Stephen Hawking, and HM Queen Elizabeth II and his immersive work has seen him collaborate with NASA, Harvard Medical School, Apple, Meta and Google.

Virtual reality and augmented reality are evolving rapidly and beginning to deliver on their potential – but Anthony, CEO and Creative Director of cutting-edge media company Atlantic Productions, foresees an explosion of new opportunities for the entertainment industry and beyond.

From promoting conservation and unlocking new business opportunities to empowering disabled and neurodivergent people, innovation in storytelling has far-reaching consequences – this session is the place to learn what it means for you.

Events for Anthony Geffen
Adults' Events
Children's Events
Workshops & Masterclasses
Education Events
Award Ceremonies / Special Events / Film Screenings